Joe Pickett has been a Wyoming game warden most of his life. He works hard and tries, sincerely, to "do the right thing." He doesn't talk much. He's a lousy shot. He's human, and real, which means he sometimes screws up. Lean and of medium height, Joe is often alone in his pickup truck, accompanied by his dog or perhaps his sidekick Nate Romanowski, perched on a mountain under a huge blue sky, contemplating hundreds of miles of raw Wyoming landscape laid out in front of him.
Over time, he's taken on environmental terrorists, rogue federal land managers, animal mutilators, crazed cowboy hitmen, corrupt bureaucrats, homicidal animal rights advocates, and violent dysfunctional families. Joe has matured, lost some of his innocence and naïveté, and committed acts that continue to haunt him. But through it all, he has remained true to himself and his family. And even when he knows that pursuing justice will bring the community, state, and his superiors down on his head, well… he just can't help it.
Joe doesn't enter every fight with an agenda other than to do the right thing. It's his fatal flaw. Wish him luck.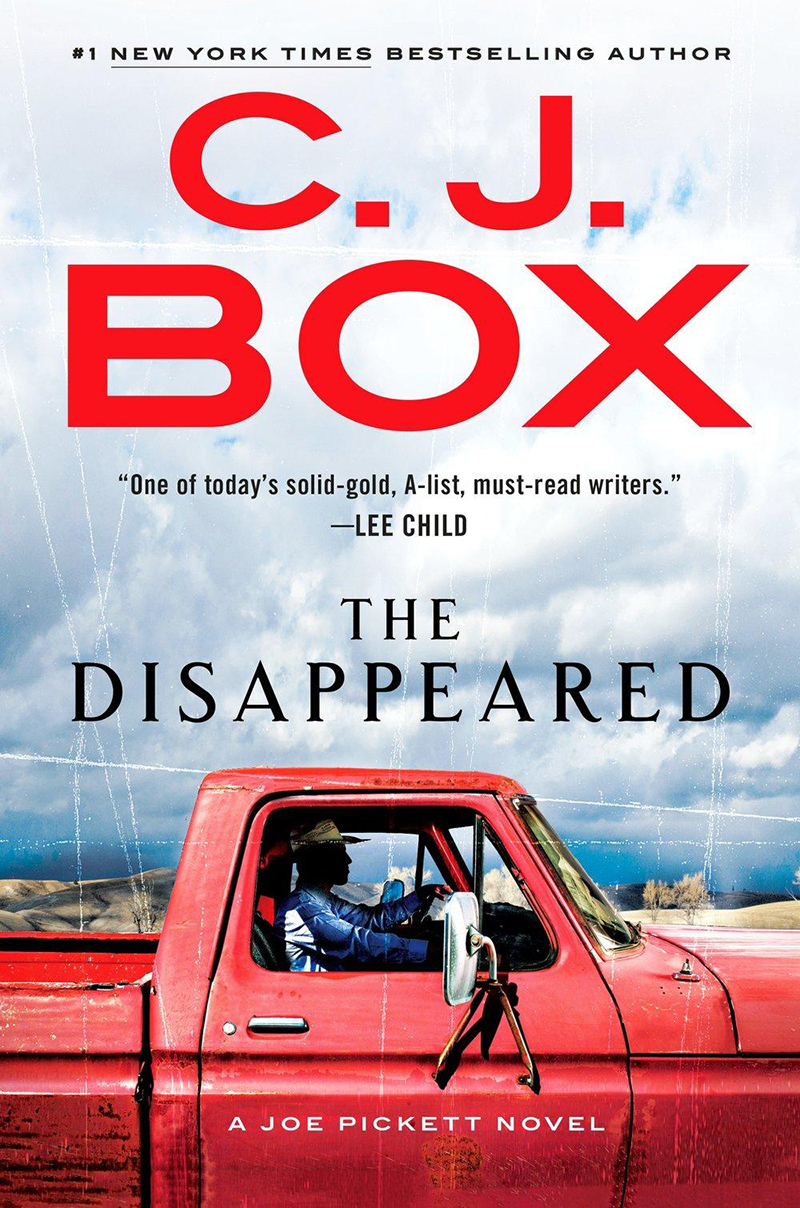 Joe Pickett Tours and Competition
In honor of the 2018 release of The Disappeared, the Saratoga/Platte Valley Chamber of Commerce teamed up with author C.J. Box to launch a tour series and a competition.
This is a self-guided, year-round tour/scavenger hunt to name places and businesses mentioned in the series or were the inspiration for a fictional location. Participants will pay $5.00 to download a .pdf document with the list of locations and the rules. There will be three tours, each with about 12 stops, and participants will take selfies or photos of the location. Uploading and hash tagging on social media is encouraged.
A competition will be held, and the randomly drawn winner will get to be a character in an upcoming Joe Pickett novel! To enter the annual competition, on online entry form will be used and a photo upload and $35 entry fee are required. This selfie photo must include a special Joe Pickett Tour sign at a location.
Hot on the Trail with Joe

How to Track Joe
Download the official Joe Pickett Tour rules and stop lists above.
Take a selfie at stops on the Tour, and include the Joe Pickett logo in at least one of your photos.
Upload photos with this hashtag #joepicketttour to your Facebook, Twitter or Instagram account.
After completing the Joe Pickett Tour, enter the competition by going to www.saratogachamber.info/joepickett and clicking on "Competition Entry". Provide your name and contact information and agree to the terms and conditions of the Joe Pickett Tour competition.
This competition is in no way sponsored, endorsed or administered by or associated with Facebook, Twitter or Instagram. You are providing your information to Saratoga/ Platte Valley Chamber of Commerce and not to Facebook, Twitter or Instagram. By participating in this promotion, you agree to a complete release of Facebook, Twitter and Instagram for any claims.
The winner will be randomly selected. Deadline to enter and submit to the competition is September 1 at midnight. Winner will be contacted and announced by September 15.
Winner will be named as a character in an upcoming Joe Pickett novel by C.J. Box. Winner must adhere to all contest rules and agree to the terms and conditions set forth by C.J. Box in the event of providing a character's identity.
Play at your own risk and have fun!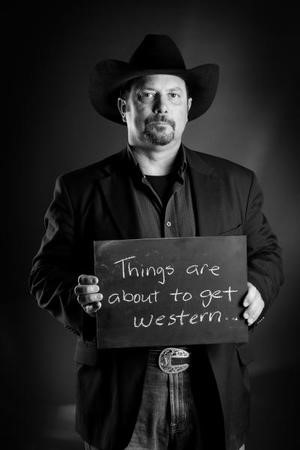 C. J. Box is the #1 New York Times bestselling author of 24 novels including the Joe Pickett series. He won the Edgar Alan Poe Award for Best Novel (Blue Heaven, 2009) as well as the Anthony Award, Prix Calibre 38 (France), the Macavity Award, the Gumshoe Award, two Barry Awards, and the 2010 Mountains & Plains Independent Booksellers Association Award for fiction. He was recently awarded the 2016 Western Heritage Award for Literature by the National Cowboy Museum as well as the Spur Award for Best Contemporary Novel by the Western Writers of America in 2017. The novels have been translated into 27 languages. Millions of copies of his novels have been sold in the U.S. and around the world. Two television series based on his novels are currently in development.
The Disappeared, the 18th Joe Pickett novel, was published March 27, 2018 and debuted at #1 on the New York Times Bestseller list and remained on the list for five consecutive weeks.
Box is a Wyoming native and has worked as a ranch hand, surveyor, fishing guide, a small town newspaper reporter and editor, and he owned an international tourism marketing firm with his wife Laurie. In 2008, Box was awarded the "BIG WYO" Award from the state tourism industry. An avid outdoorsman, Box has hunted, fished, hiked, ridden, and skied throughout Wyoming and the Mountain West. He served on the Board of Directors for the Cheyenne Frontier Days Rodeo and currently serves on the Wyoming Office of Tourism Board. They have three daughters and one (so far) grandchild. He and his wife Laurie live on their small ranch in Wyoming.
JOE PICKETT NOVELS
VISIT THESE PARTNERS!
Joe Pickett